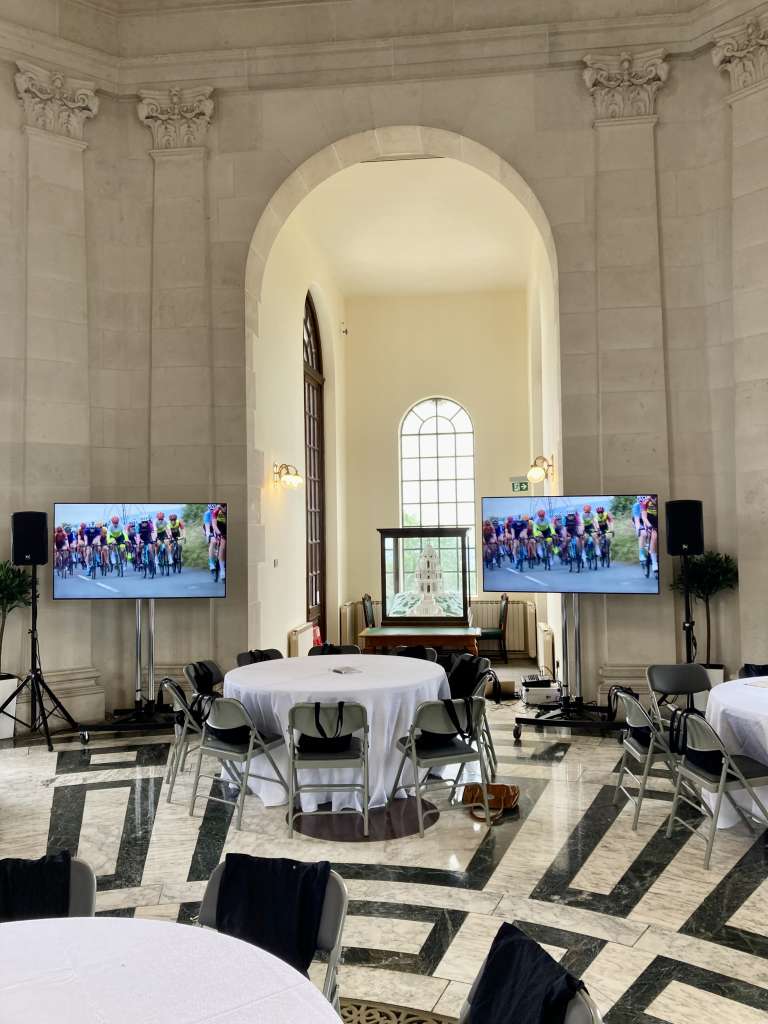 We were pleased to provide audio-visual assistance for this year's Lancaster Grand Prix – a British Cycling National Series Road Race event for men and women, which took place on Sunday 17th July 2022.
On a very hot day the riders battled it out on a 14.5km route through the fantastic countryside of the Lancaster district, the hub being beautiful Williamson Park & we were asked to provide screens & sound for the livestream of the race, hosted for VIPs to enjoy in the Ashton Memorial overlooking Lancaster.
A really superb event for Lancaster & the surrounding villages, with spectators camped-out on the roadside watching both the womens & mens races unfold throughout the day.