We were pleased to complete the installation of a high specification Audio-Visual system for the new Community Centre, built adjacent to the beautiful St. Mary's-Without-The-Walls church, Handbridge, Chester.
This was a large scale project – the building itself took over two years from inception to completion & we were brought in from the outset to advise upon room layouts & equipment specification & installation throughout.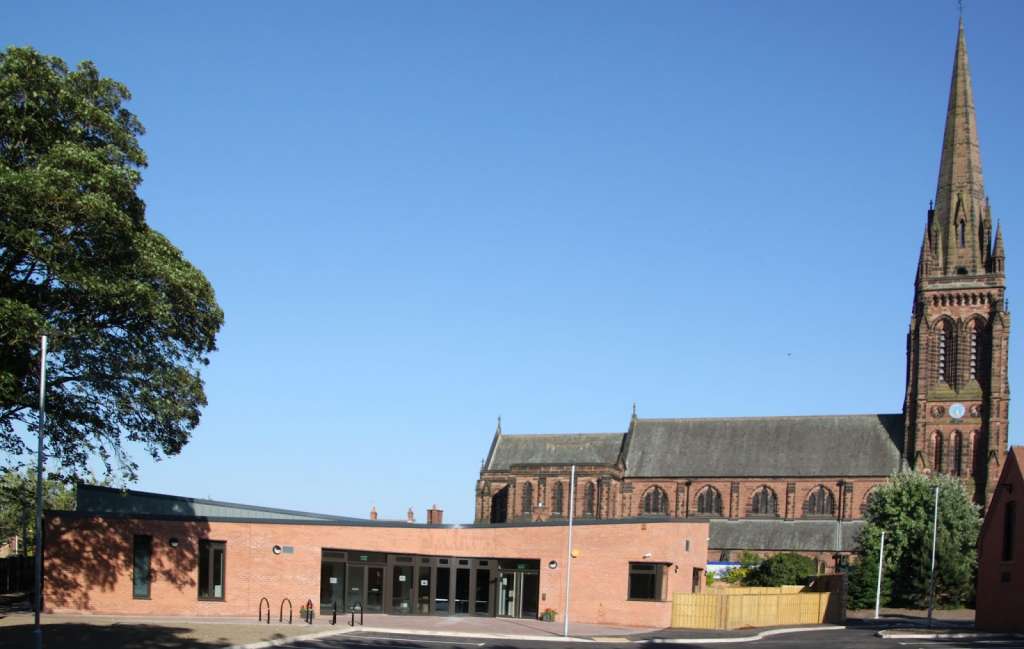 Low Fold equipped three multi-functional rooms in total, all with drop-down motorised projection screens, HD projectors & Electrovoice PA equipment & control systems. The centrepiece Price Hall features a huge 4 x 2.5m motorised screen, 6000 Lumen full HD ceiling mount projector & an Electrovoice multi-speaker set-up complete with subwoofers & full EV software control via a DC-One digital controller , enabling the hall to be used as community cinema. A 'rolling-rack' featuring an Allen & Heath Qu-16 digital mixer, Sennheiser UHF radio microphone systems, input patching for laptops & a Denon BluRay player enables applications from conferences through to live music events with 'scenes' pre-programmed by ourselves to enable a simple user interface.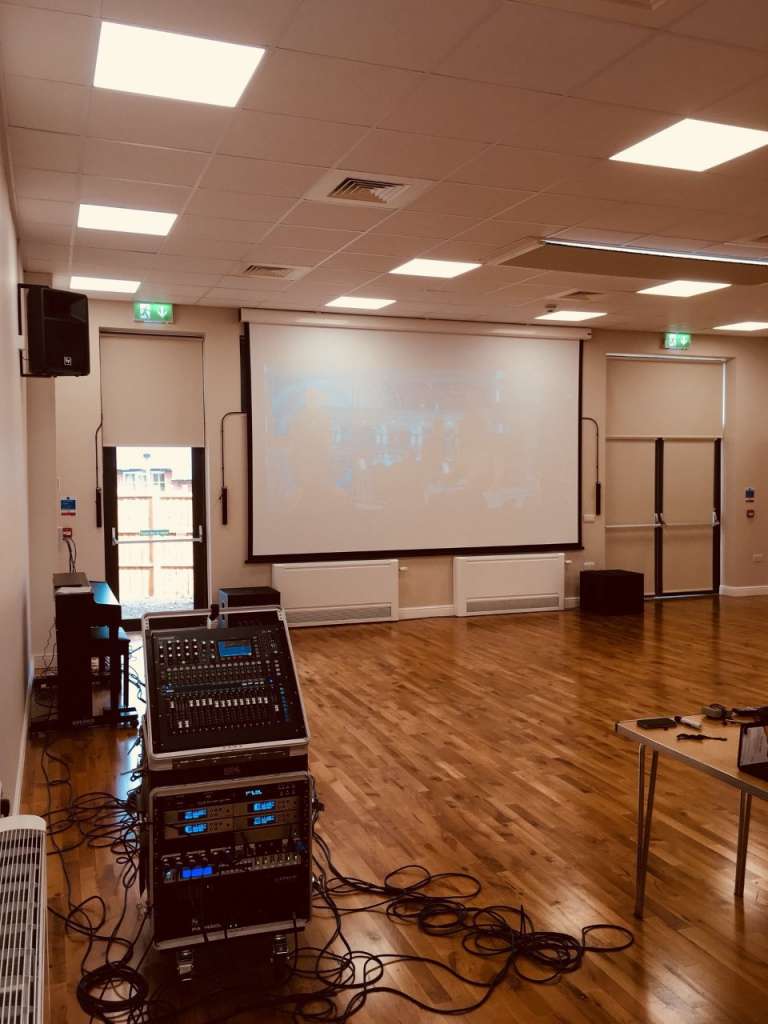 Centre manager Brian Dickinson liaised with us throughout the project & remarked on completion : "From start to finish the high quality of both workmanship and equipment specification has been exceptional, with each room requiring different specs ranging from the full surround Cinema System in the main conference room, to the individual A/V requirements in all the other rooms … I would not hesitate to recommend Lowfold as the first place to go to for A/V and supporting requirements."