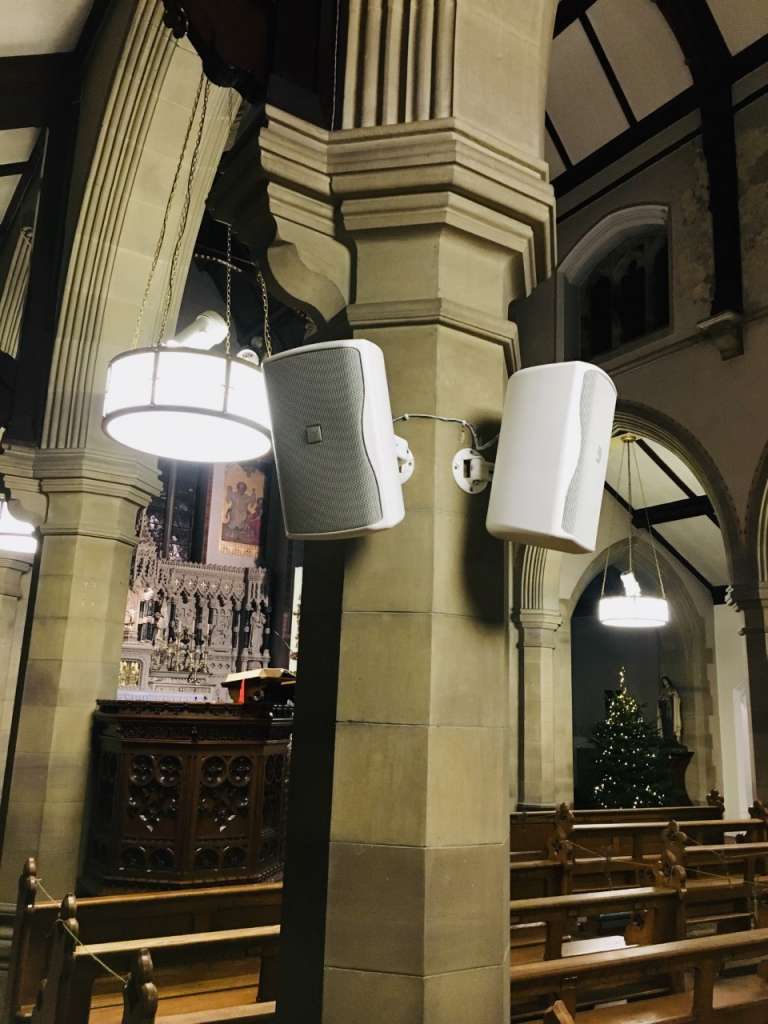 Whilst it's sadly undeniable that the ongoing COVID-19 situation has impacted hugely on our events & PA rental business, installation work is thankfully something we've been able to continue during the pandemic – adopting approved coronavirus health & safety protocols to keep ourselves & our customers safe, of course.
Low Fold were pleased to be asked to complete a full overhaul of the public address system in the beautiful St. Joseph's Church, in our home city of Lancaster, just before Christmas with all work finished January 2021.
Eight EV Zx1-90 loudspeakers ( in white ) were installed in the main body of the church, with a further pair configured as foldback monitors for the choir up in the organ loft, enabling them to both hear themselves & the service properly. Input sources included both pulpit & lectern condenser microphones, multiple mics for the choir, as well as integrating the church's existing radio microphones.
All amplification was via Dynacord multichannel installation-grade amplifiers, with individual control of speaker pairs & clusters to enable very precise system equalization, dynamics, delays & level adjustment per cluster. Overall routing & DSP control was handled via an Allen & Heath Qu-Pac digital mixer, including configuring a simple user control panel for touch-screen operation of a few basic controls, such as pre-recorded music playback level & channel on/off for some microphones. Mostly the system simply 'looks after itself' – one of the church's key requests.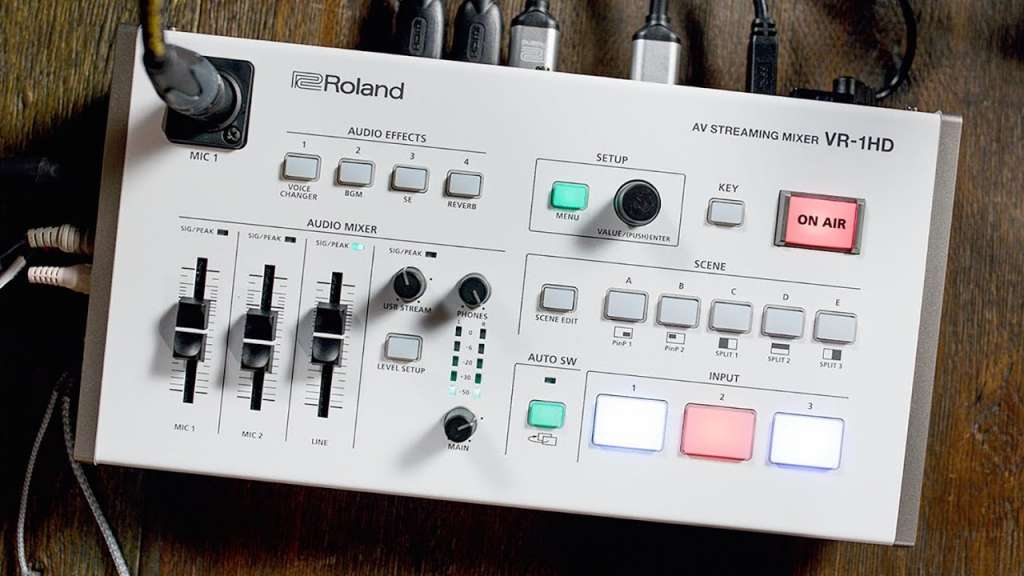 Whilst completing installation of the new PA system, St. Joseph's also asked for a complete audio-visual streaming set-up too. Given the on-going covid-19 situation, the ability to livestream services via platforms such as Facebook or Vimeo has become essential for houses of worship.
Low Fold installed wall-mounted hi-def cameras to cover the Lectern & Sanctuary areas of the church, with a specific audio mix for the livestream being fed-in via the Qu-Pac on a separate mix bus. Using a Roland VR-1HD AV streaming mixer to combine both cameras & audio, a high-quality live feed is presented to the church's laptop via USB 3.0, straight from the VR1-HD, with two selectable locked-off camera shots switchable for the feed being operated as desired during the service.
Both the PA & livestreaming systems have met with great approval from the congregation at St. Joseph's & Father Philip Conner emailed upon completion: "we really appreciate everything that you and your team have done. From the very beginning I have very much enjoyed your professionalism and the way in which you all work. You have a great team, and I will most certainly be recommending you to others".